!-onMouseover Link CSS Script-© Dynamic Drive (www.dynamicdrive.com). For full source code, installation instructions, 100's more DHTML scripts, and Terms Of Use, visit dynamicdrive.com-->

~~~~~ May 15th, 2009! ~~~~~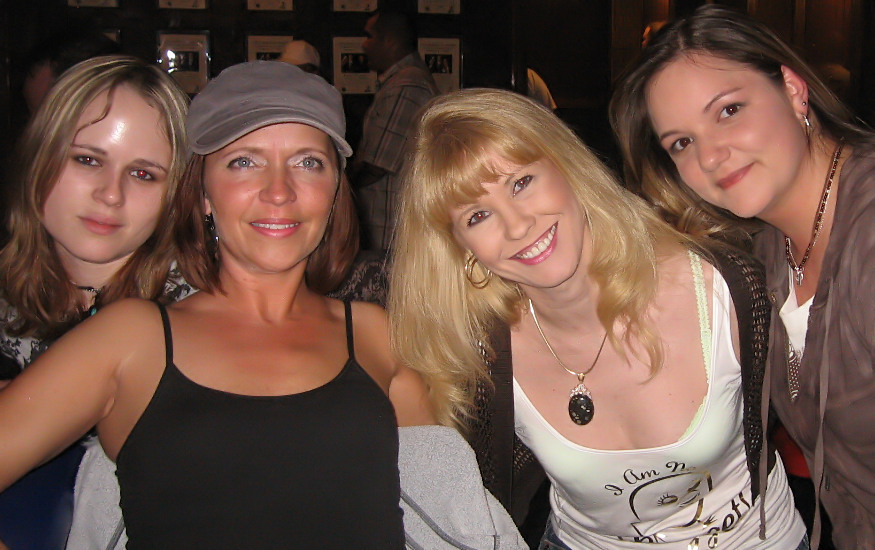 Nichole - 21, Angie - 38, Tawnya - 40, Crystal - 31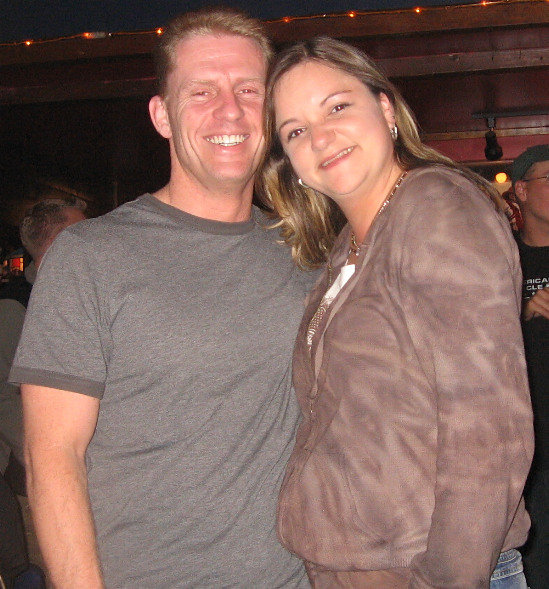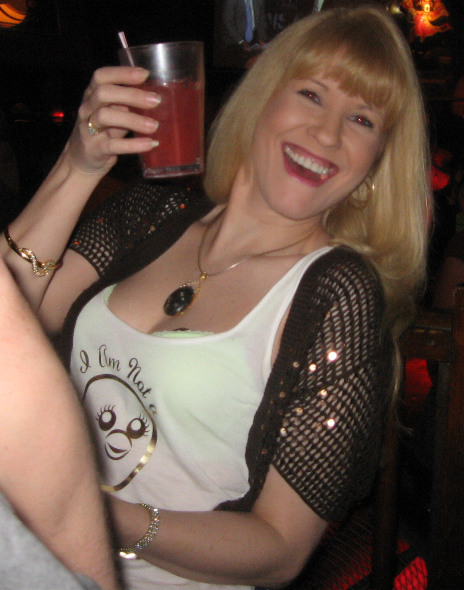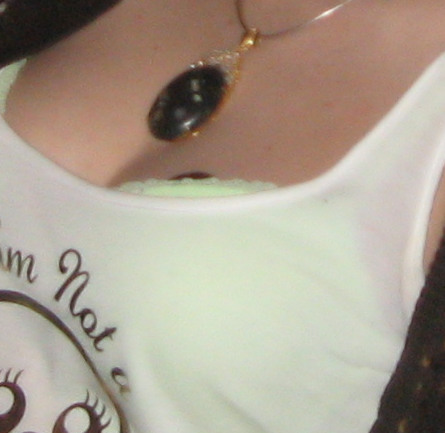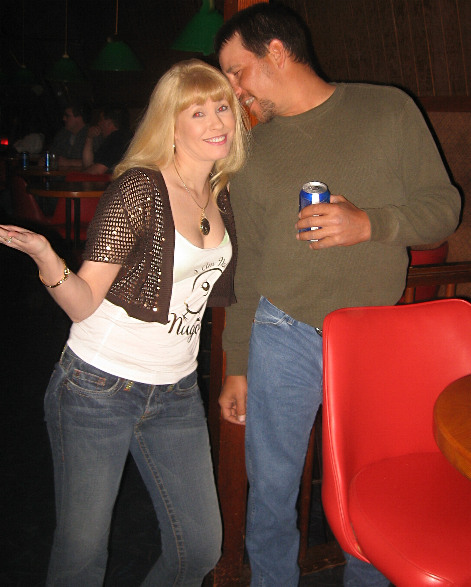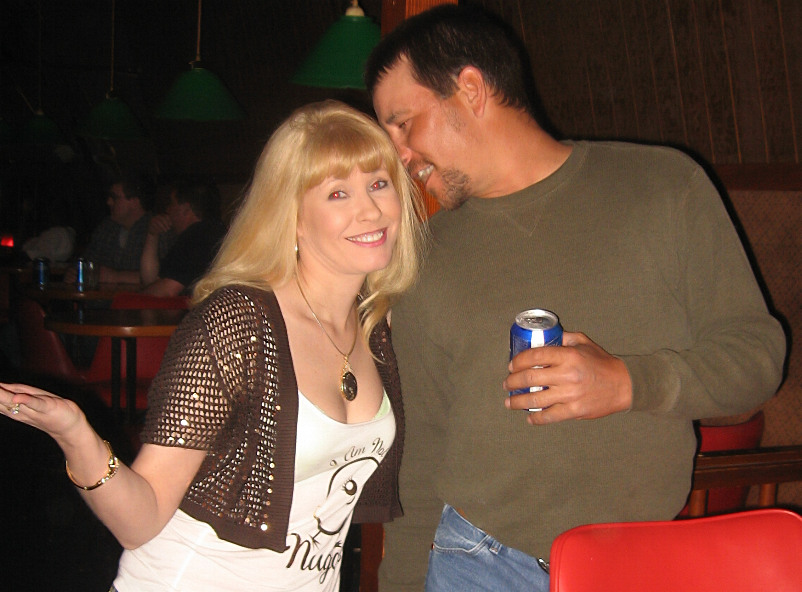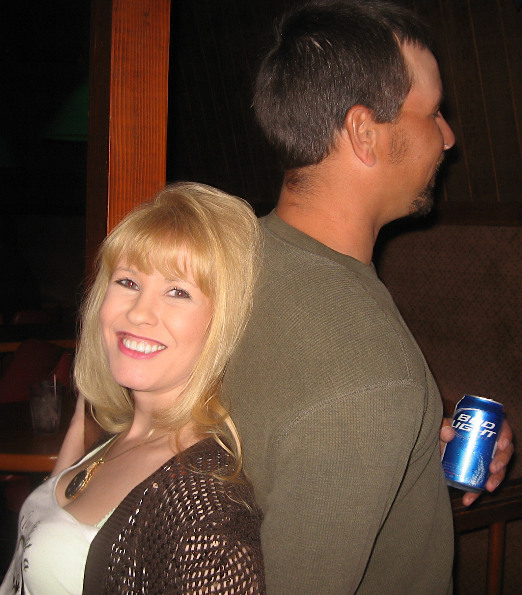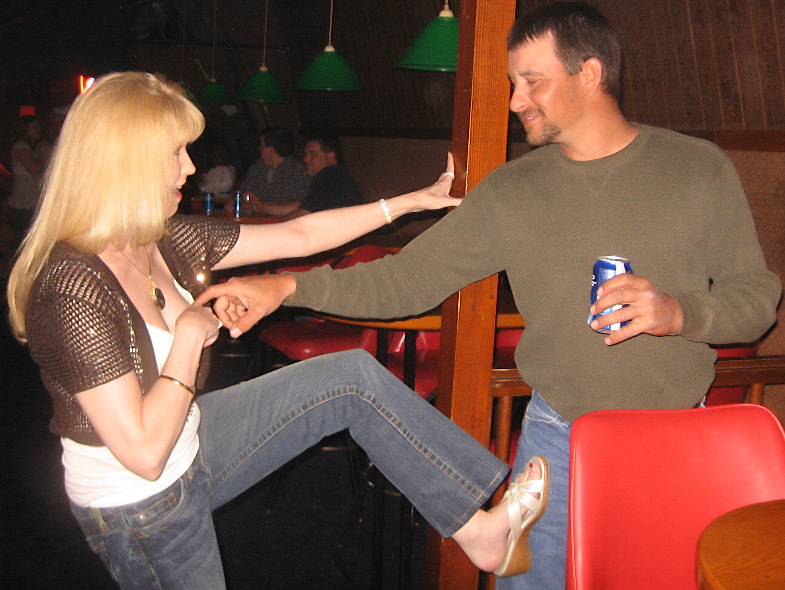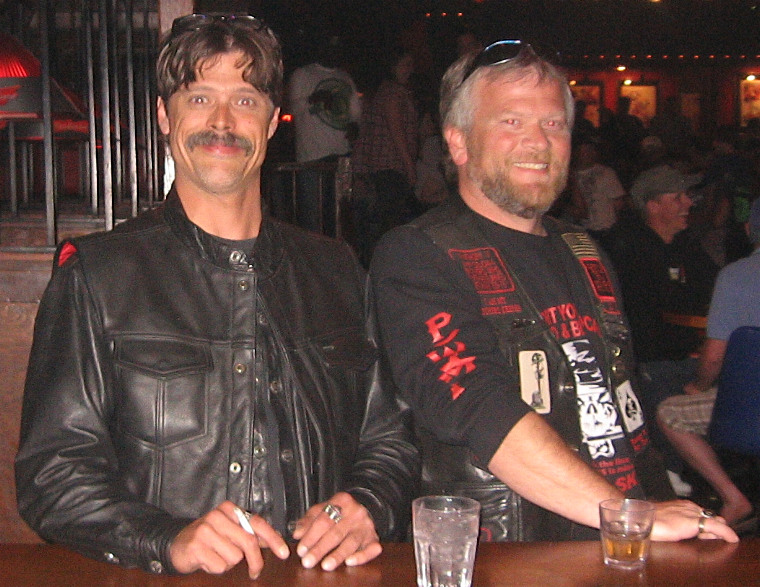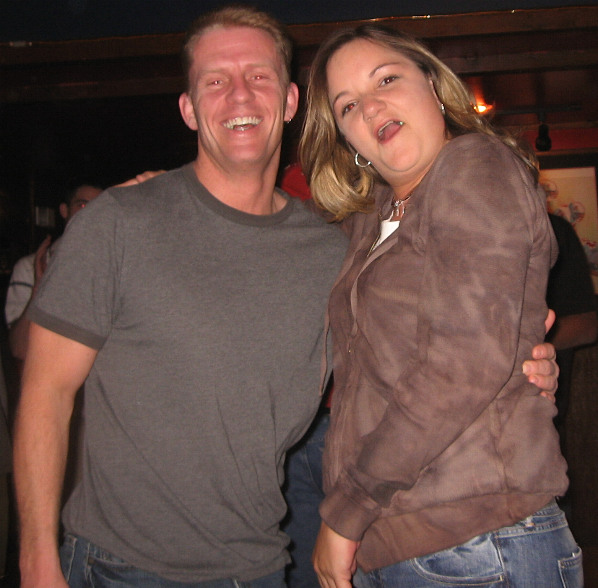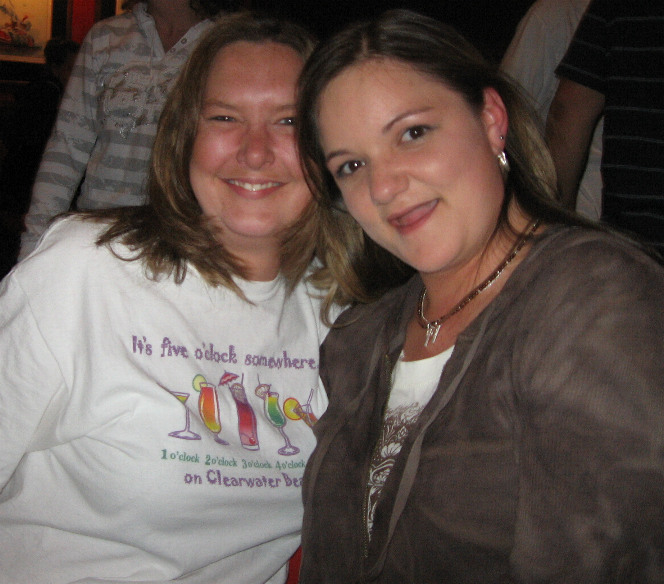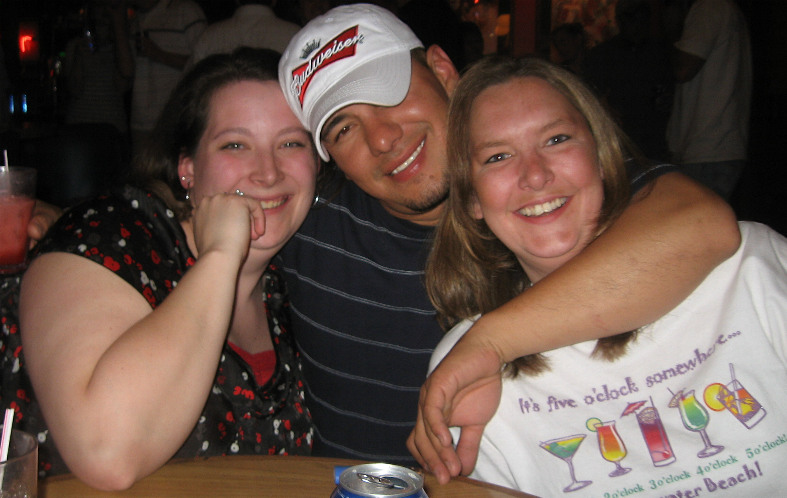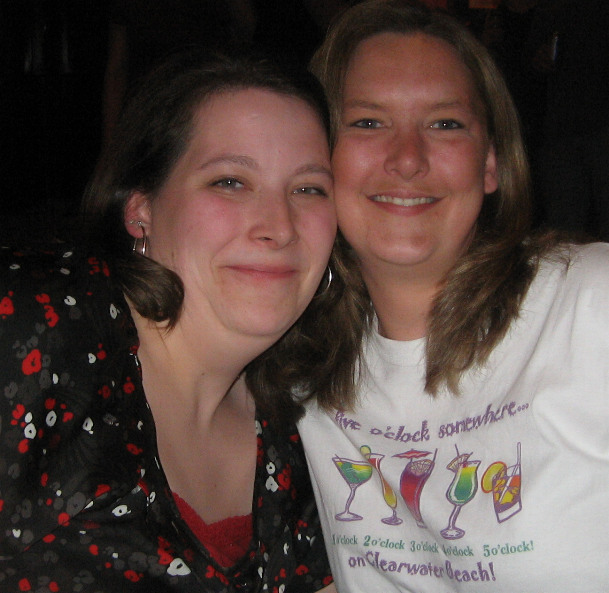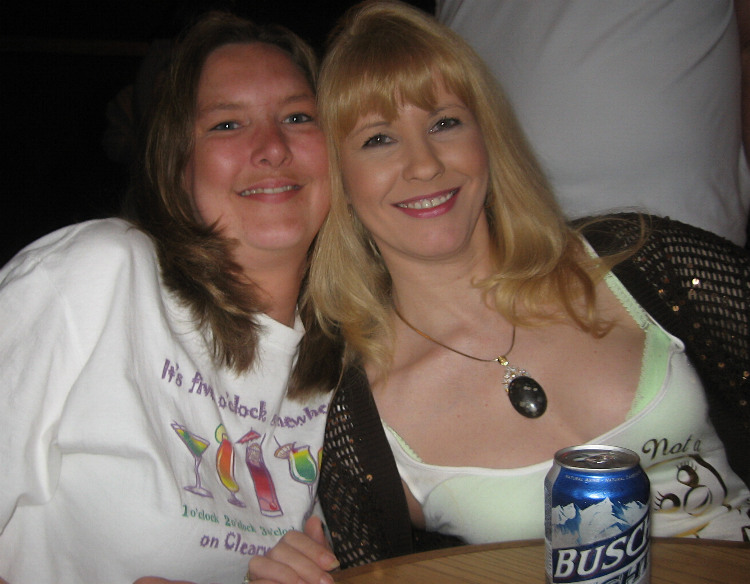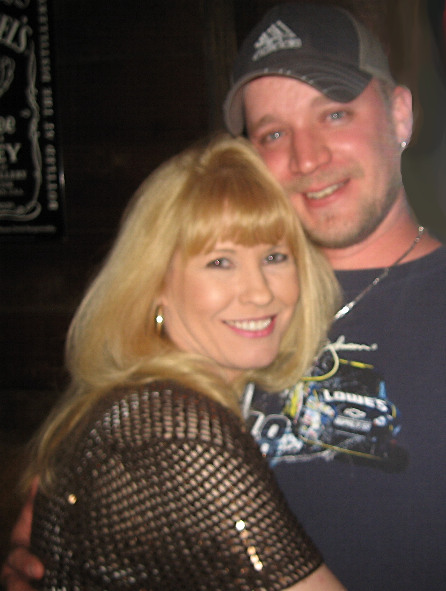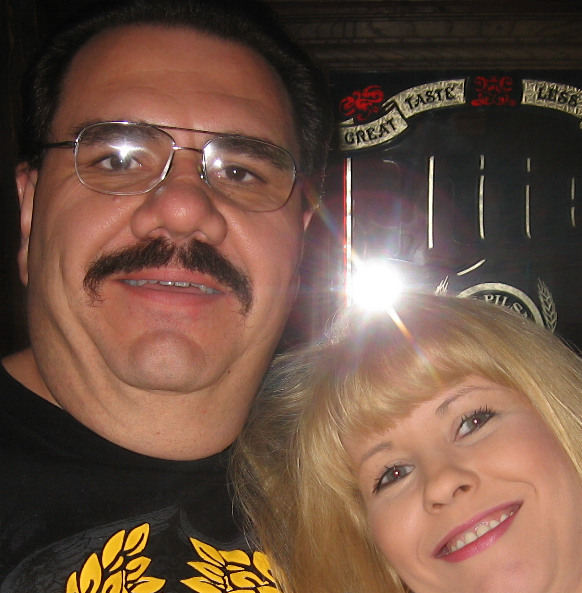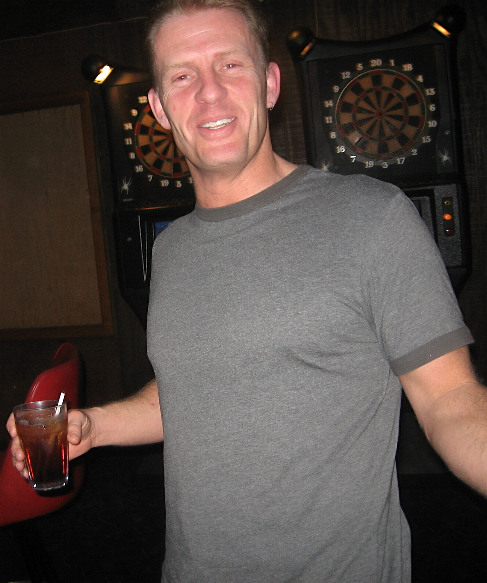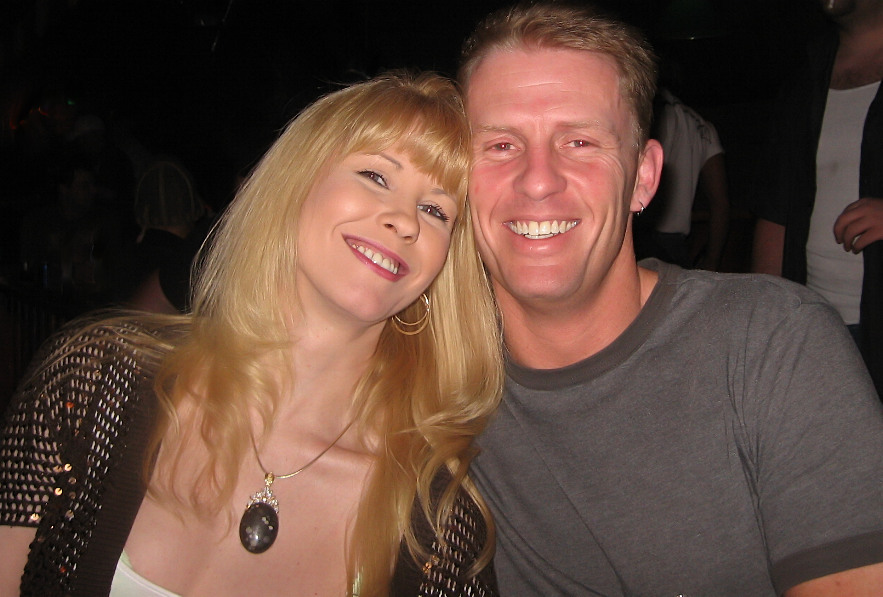 Tawnya & Dave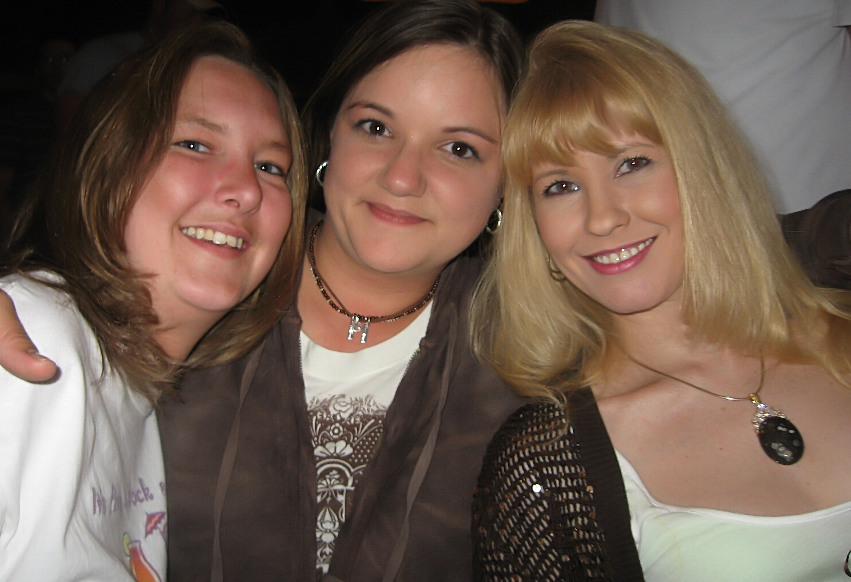 Theresa, Tawnya & Crystal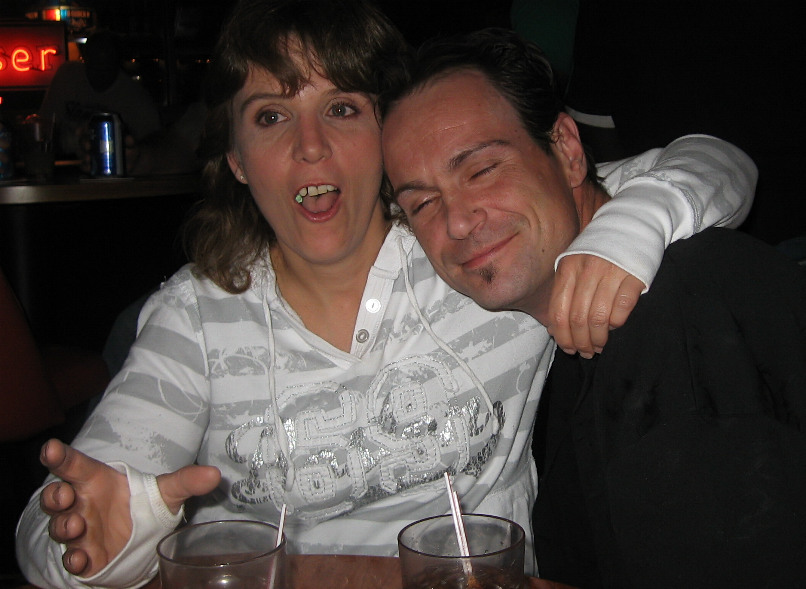 Janice & Myron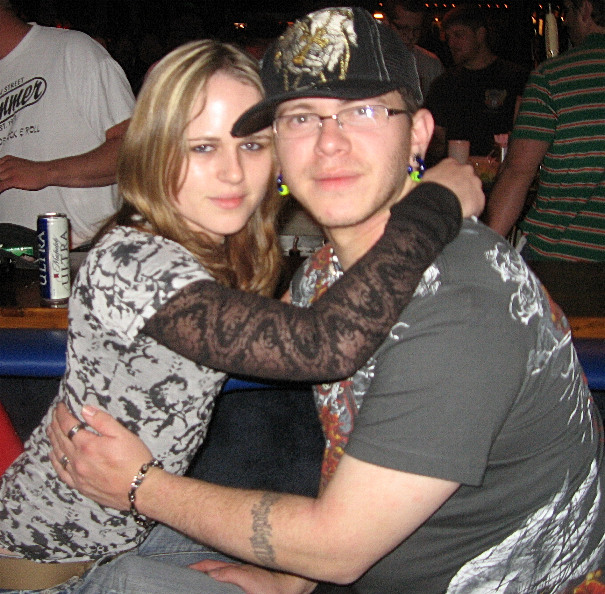 Nichole & James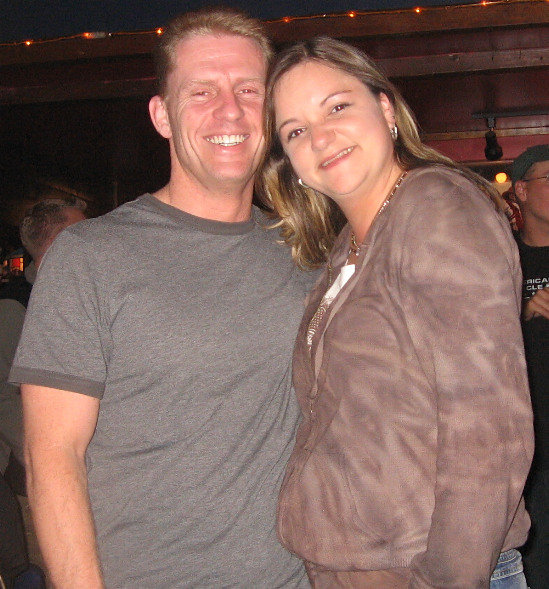 Crystal & Dave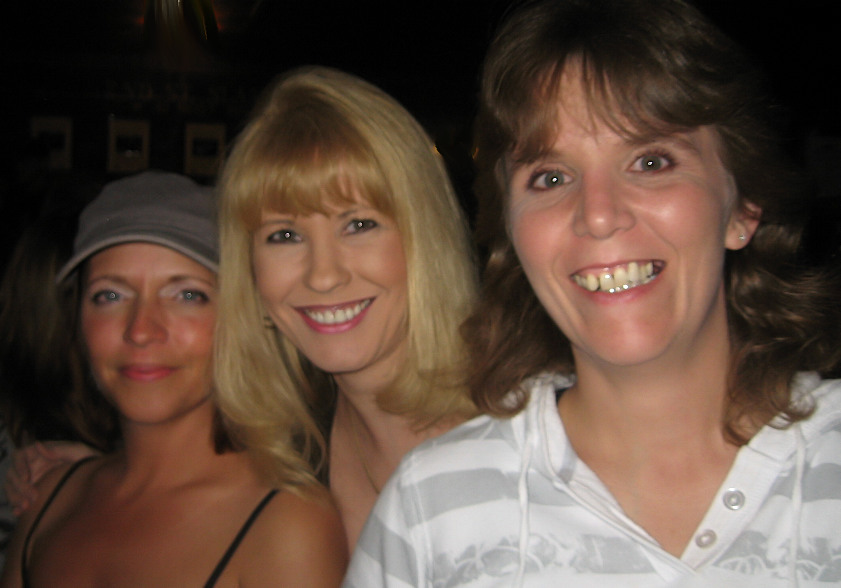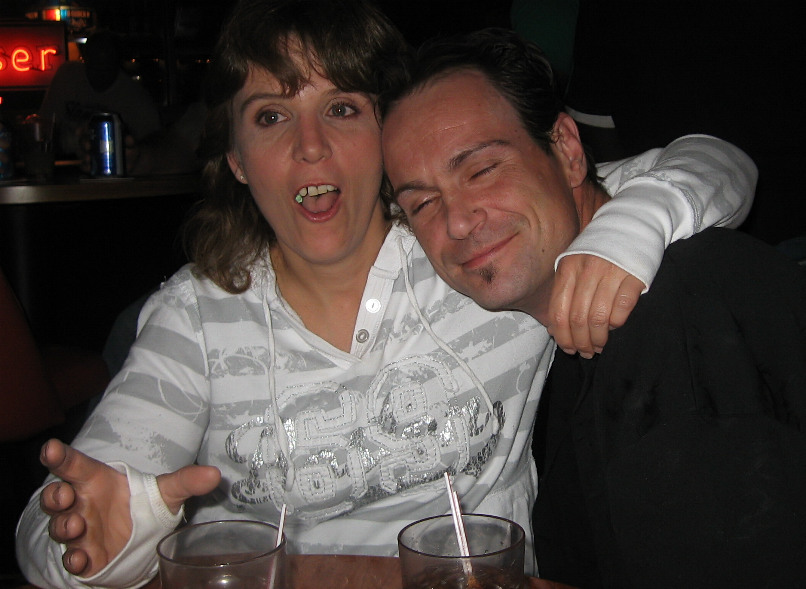 Todays messages from:
Crystal & Dave, Angie, Nichole, ( Janice? - lol ), Jason & Theresa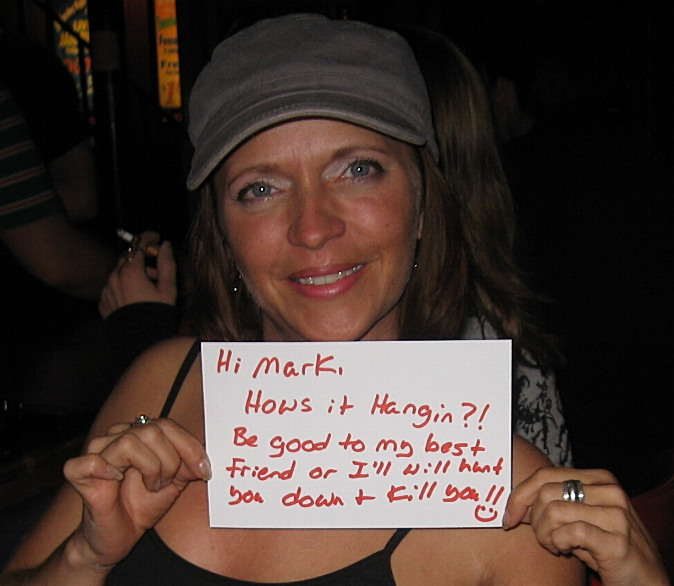 ( From Angie ) ~~~ "Hi Mark,
How's it hangin?! Be good to my best friend or
I will hunt you down and kill you!!" :o)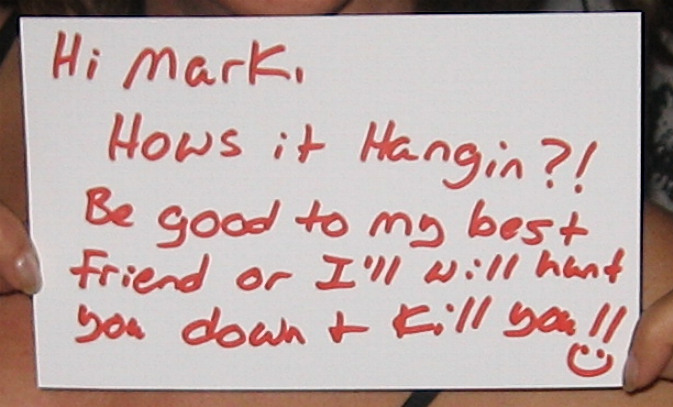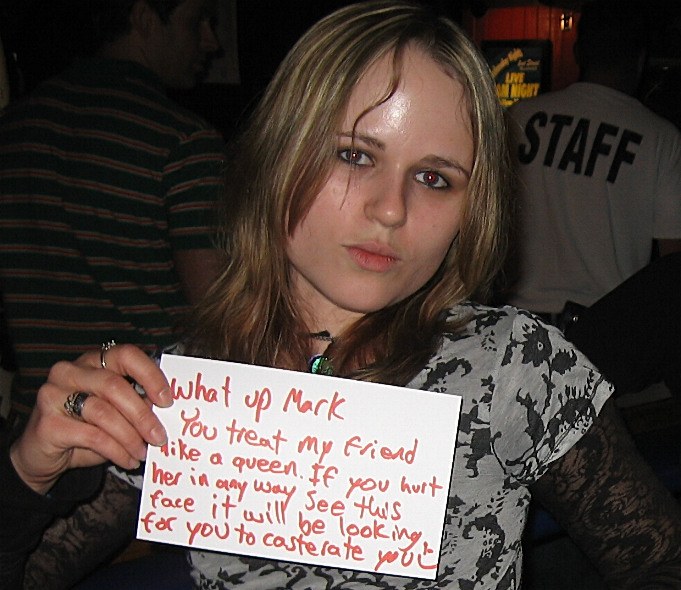 ( From Nichole ) ~~~ What up Mark
You treat my friend like a queen. If you hurt her in any way
See this face... it will be looking for you to casterate you!! :o)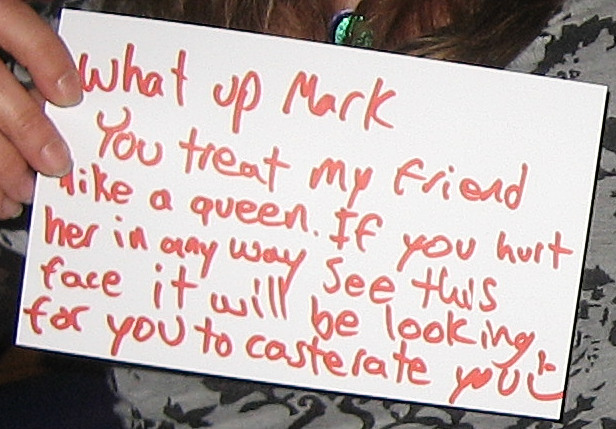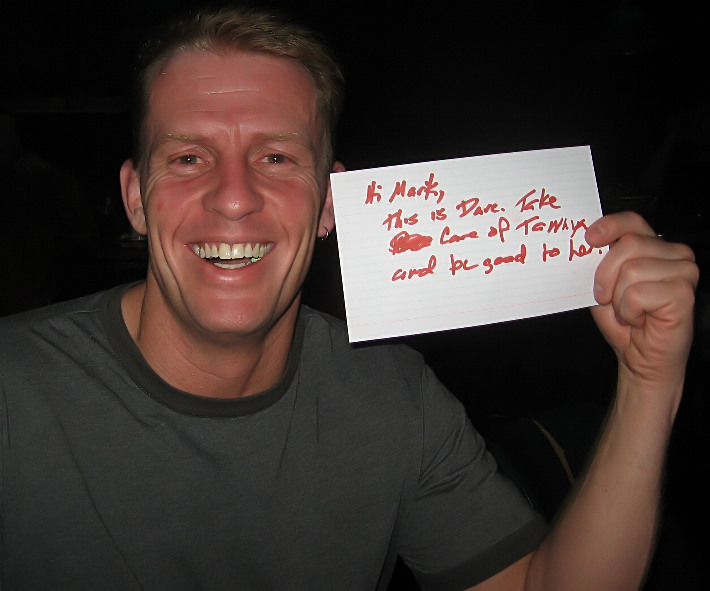 ( From Dave ) ~~~ Hi Mark,
This is Dave. Take care of Tawnya and be good to her.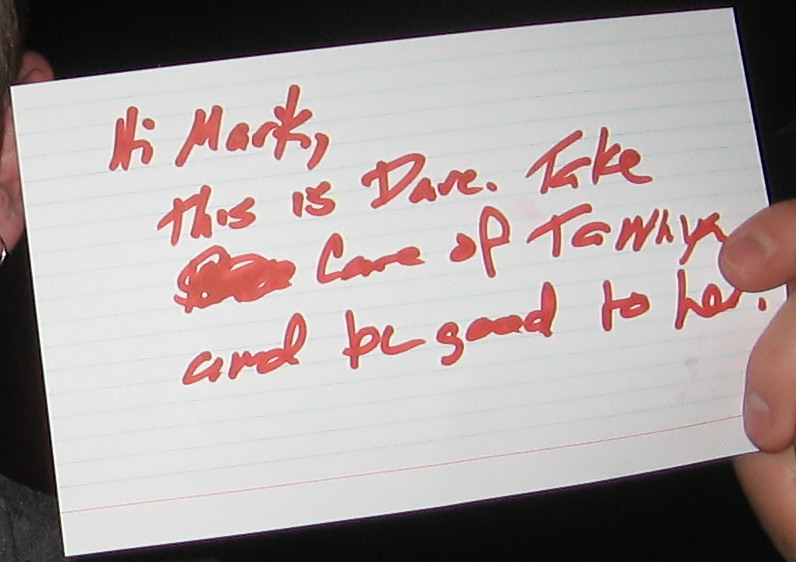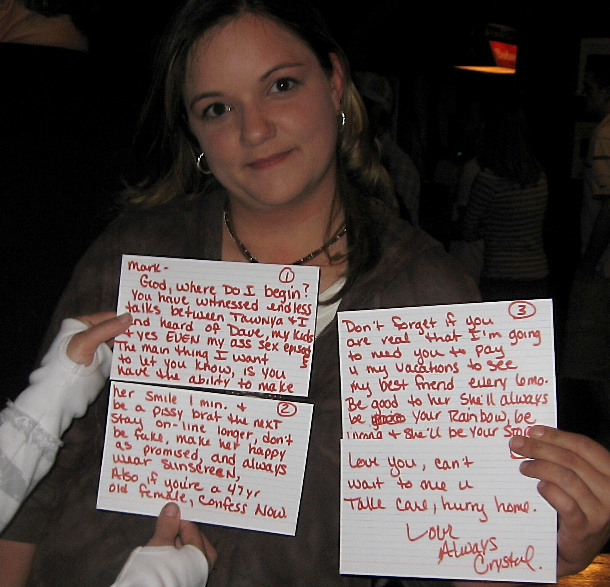 ( From Crystal ) ~~~ Mark -
God, where do I begin? You have witnessed endless talks between
Tawnya & I and heard of Dave, my kids & yes EVEN my ass sex episodes!
The main thing I want to let you know, is you have the ability to
make her smile 1 min. & be a pissy brat the next.
Stay on-line longer and don't be fake, make her happy as promised,
and always wear sunscreen.
Also, if you're a 47 yr. old female, confess now.
Don't forget if you are real, that I'm going to need you to pay 4 my
vacations to see my best friend every 6 mo.
Be good to her and she'll always be your Rainbow, be wrong and she'll
be your storm.
Love you, can't wait to meet u
Take care, hurry home.
Love Always Crystal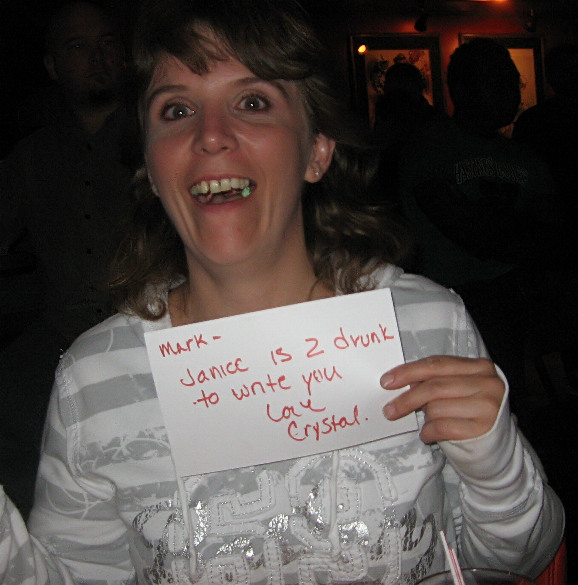 ( From Janice? ) ~~~ Mark -
Janice is 2 drunk to write you.
Love, Crystal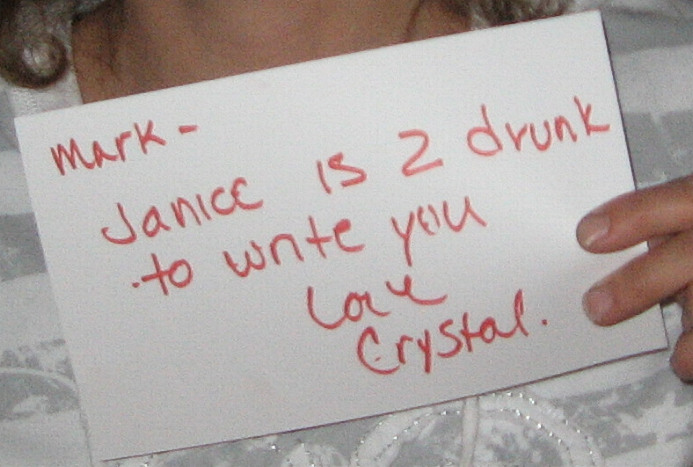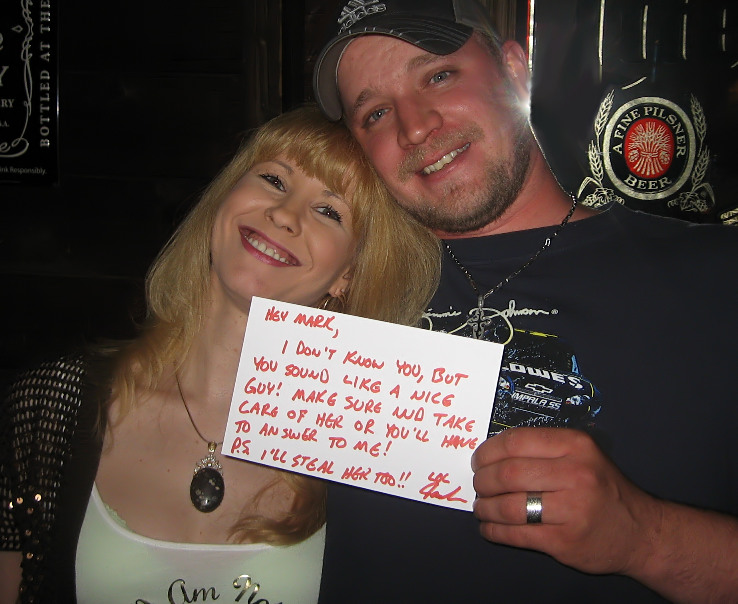 ( From Jason - 28 ) ~~~ Hey Mark,
I don't know you, but you sound like a nice guy!
Make sure and take care of her or you'll have to answer to me!
P.S. I'll steal her too!!
LOL Jason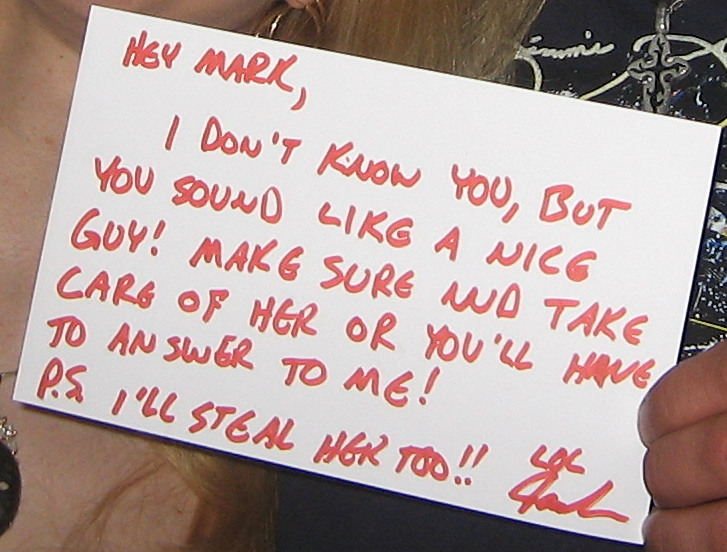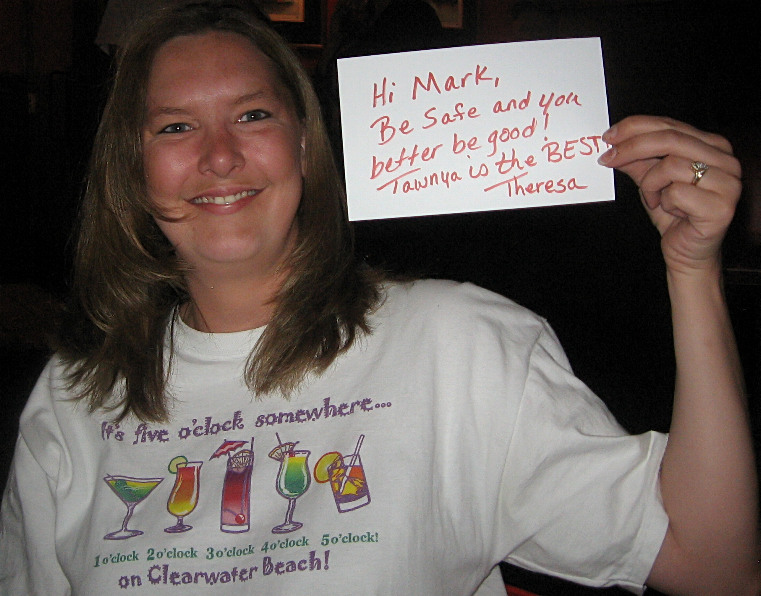 ( From Theresa - 32? ) ~~~ Hi Mark,
Be safe and you better be good!
Tawnya is the BEST!
Theresa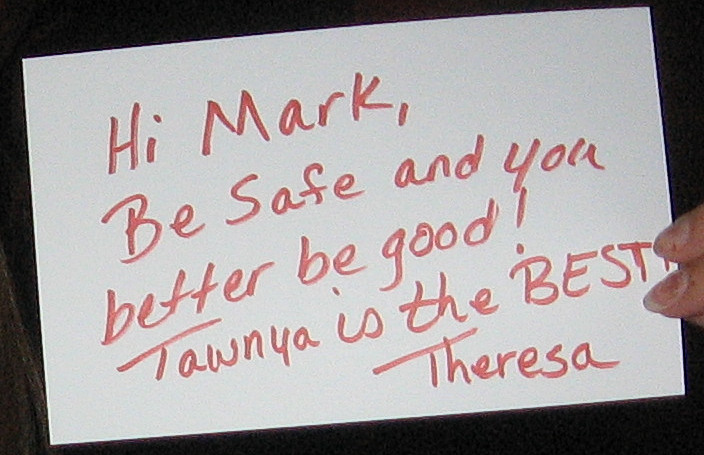 © 2009 Tawnya.net ~*~ All Rights Reserved.
© 2008 Tawnya ~ Please direct website inquiries here.